Create Instant
"Unforgettable"

Impressions and Build Immediate Trust With Your Subscribers (On AutoPilot)
Leverage Dynamically Personalized Images In Your Emails And Sales Material To Demonstrate To Your Customer How Important They Are.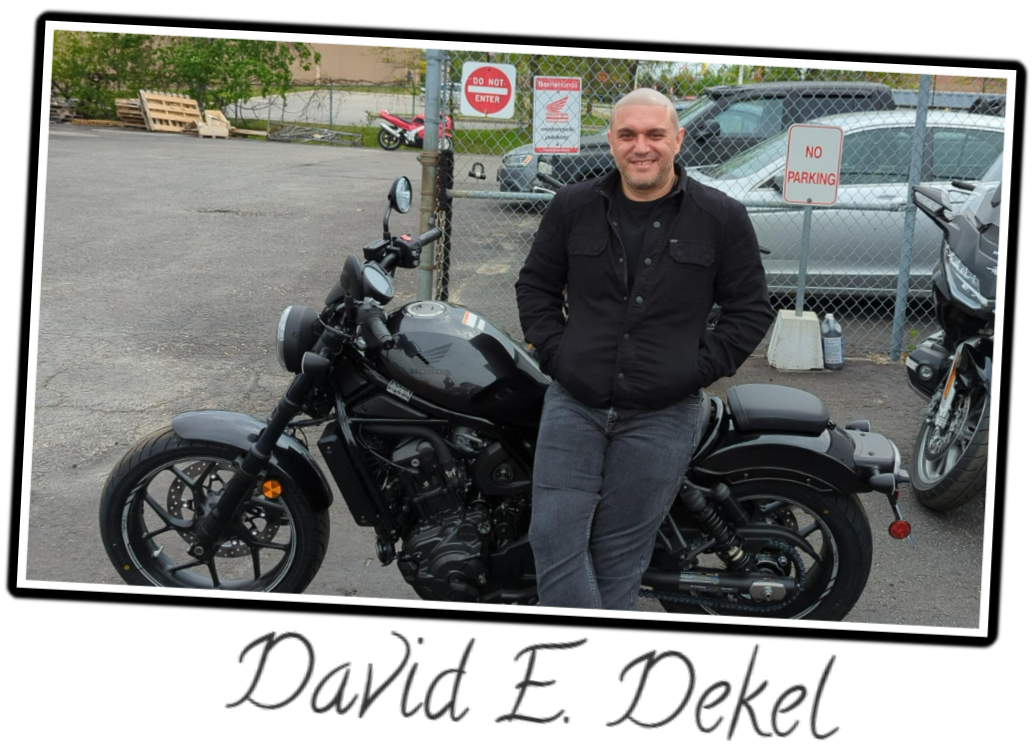 Dear online marketer,
Every successful enterpanuer knows that TRUST = SALES
Your competitors are working day and night to get your customer's attention and build trust with them to get their business...
Because... when you have someone's trust and attention, it leads to SALES.
I'm here to show you how to instantly make an unforgettable impression that differentiates YOU so much that your leads and customers could forget your competition even exists...
And at the same time build instant trust with your leads and customers.
And the best part is, I've made it 100% automated.
My name is David Dekel and I like selling stuff online... (just like you...)
I needed a way to make an unforgettable impression and build trust QUICKLY with my audience because I'm in a hyper competetive market online.
(I do affiliate marketing, bizopp, mlm's... that type of stuff...)
Advertising costs going up, open rates going down, I had to do something to fix it quick.
The solution was obvious.
I had to demonstrate to each one of my leads and customers that they are not "just another email on my email list"
I had to find a way to show them that they got my personal attention.
And acknowledge each and every one of them individually.
Only problem is...
How Do You Show Personal Attention... To Each Lead? When You Have Tens Of Thousands Of Leads?
Imagine this for a second... (it's rediculous... I know...)
What if every lead you generated, you show up at their doorstep, in person, to shake their hand, sit down and discuss their personal needs...
Would you have their complete and undivided attention then?
Absolutely you would...
...you'd have 100% of their attention because you are offering a uniquly personalized experience.
Ok, now that's out of the question since there's not enough time in the day to do that, but whats's another level we can demonstrate "personal" attention...?
What if you did the same thing but instead of a personal visit, if you sent a letter, in the mail or a post card made out just with a hand-written note with their name on it...
Yes, that would demonstrate quite a bit of personal attention, but its still not as automated as we want and it would cost an absolute forture in postage fees...
The best way to do this that is 100% automated is by email.
Sending a personalalized image, holding a 3x5 card or a notepad with a hand-written message just for that lead / customer...
Like this:
Or like this: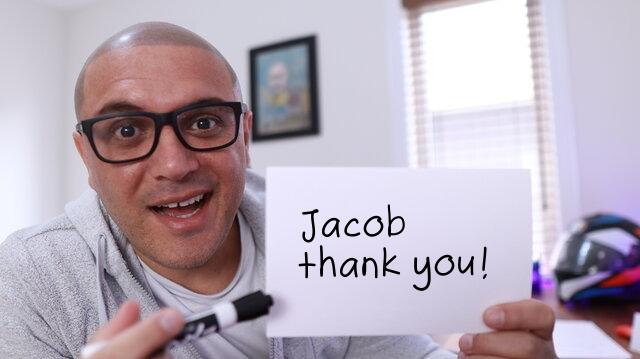 Or like this: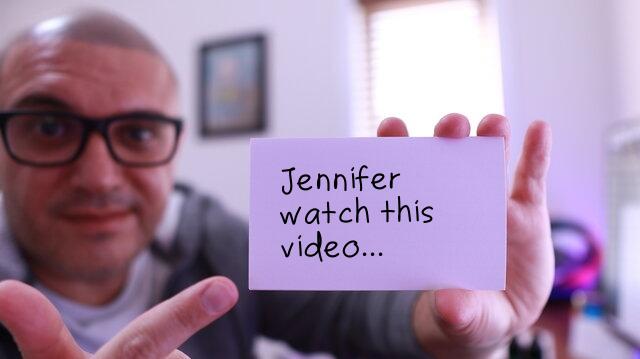 Or... like this: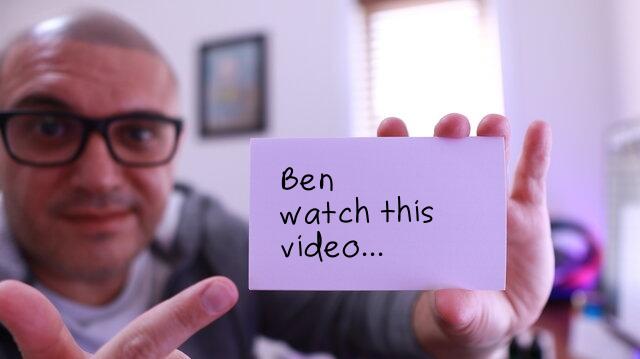 You still get the same effect, a completely unforgettable instant impression, and it demonstrates to that lead that YOU CARE... on a different level...
Your lead or customer sees this and they instantly think "WOW... they took the time to write me a personal note... I'm impressed!"
When you do this, you increase your customers experience to another level...
Here's what I mean...
When I started using this with my own email list, my open rates went up from a laughable 3%-4% at best to over 20%-29% for EACH email...
(that's a x10 increase in response... it was shocking to see...)
Take a look at this: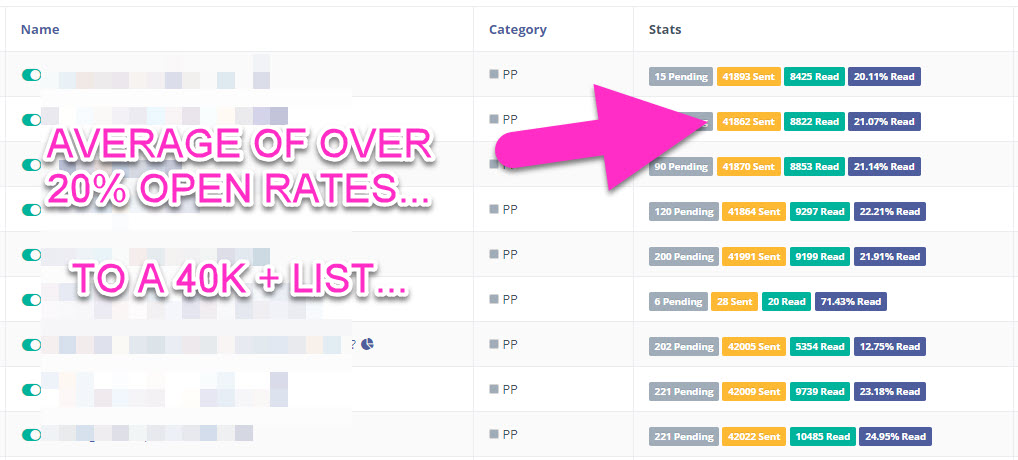 This is multiple emails sent to a list of over 40k subscribers and open rates are consistently over 20%...
If you show your leads and customers PERSONAL attention, they'll reward you by giving you THEIR attention.
And sending a personalized image in your welcome email, or thank you "for your purchase" email, or invite to a webinar email or any type of an email can do this.
Personalized Images In The Inbox
In REAL TIME

For ANY Auto Responder / CRM System

All you do is add the image to your email (just like any other image) and add the name personalization token at the end of the image with your custom message...

...and that's it!

Now each subscriber gets their own version of the image.

If I mail a subscriber named Betty, this is what she'll see: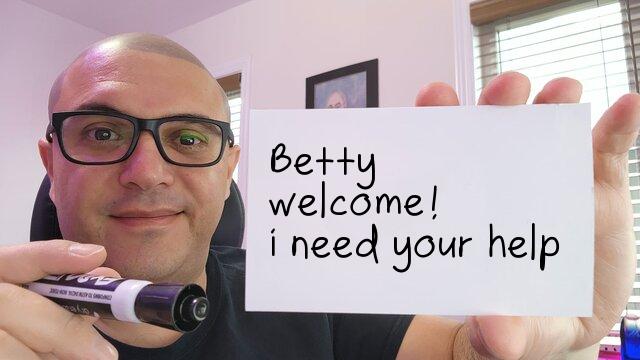 If I mail a subscriber named Robert, this is what Robert will see: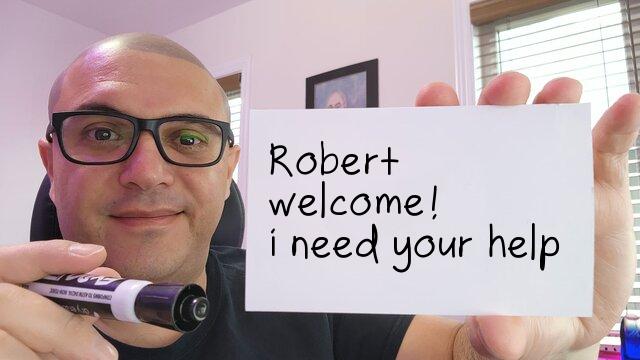 When You Do This You Become
UNFORGETTABLE
This is so ORIGINAL and refreshing that your leads / customers instantly see you in a different way in their minds.
A better way. (not just another marketer "emailing me"...)
The next time you send an email, imagine having an image like that inside...
And keep in mind, their name shows up automatically, whether you sent the email to 1,0000 subscribers, or 10,000... or even 100,000...
It's all done dynamically, automatically, and in REAL TIME...
Introducing...

The simple automated solution to build instant trust and create an ever lasting totally unforgettable impression with your audience
These Auto-Personalized Images
Help You:
Reach Your Revenue Goals FASTER

Instantly Build Trust And Gain Massive Credibility With Each Subscriber And Each Email You Send By Showing Them A Personalized Image With Their Name. (To Them It Looks Like You Personally Sat Down And Hand Wrote A Personal Note , While In Reality It Cost You Zero Time To Do It ...)
Forces Your Subscriber To Pay Close Attention To Your Message. (It Has The Same Effect As A Physical Letter You'd Get In The Mailbox...)
Shows Your Customers "You Care" By Demonstrating You ACTUALLY Care Because It Creates The Exact Same Effect as a Personal Christmas Card... (Your Lead Will Want To Reciprocate With The BEST Way They Know How... To Buy From YOU...)

Get "Head-Shaking" RESULTS

Elevates Your Customer Experience With a Unique Personal Touch Unlike ANYTHING They've Ever Seen Before. (Go From "Some Marketer" To "This Person CARES About Me" In Their Mind With ONE Image)
Makes an Un-Forgettable First Impression With EACH One Of Your Subscribers. (Instantly Go From "Unknown" To "I Wanna Do Business With This Person" In Your Prospects Mind EFFORTLESSLY)

3 Minutes To Set Up

Streamlined 180 Second Setup From Start To Finish, virtually EFORTLESS to setup and virutally UNLIMITED UPSIDE from your increased engagement. (Takes less than 3 minutes, upload a pic, add your text, stick it in the auto responder and you're DONE!)
ZERO Hassle Software, Available 24/7 In a Secure members area you Can Start Using in 30 Seconds From Now. (This is Not Some Plugin That's Going To Break Your Site Or Conflict With Your Existing Software... Theres Nothing To Download And It's Stupid Simple To Use...)

ZERO Tech Skills Required and Nearly ZERO Effort

9 Mouse Clicks And Your Picture Is Ready To Impress The Living HECK Out Of Your Subscribers
Create Truly Customized Text With The EASY To Use "Point and Click" Color Picker. (Get The EXACT Color You Want With Just a Mouse Click... Built Right Into The Software )
3 Perfect Fonts For Every Any Scenario You Need: Handwiring, Computer Font and Cursive Font. (From hand-written notes, to shipping box labels, or personalized christmas card images, you're 100% Covered.)
Examples Where You Can Leverage
Magnetic Pics...
Webinar Invitation Emails. (Rob, I saved you a seat.)
Sales Messages (David, This Promotion Ends Tomorrow)
Thank you messages for customer purchases.
Welcome messages (new subscriber on your email list)
Booking confirmation emails
Follow up emails...
And many other scenarios...
Who Is This Software Perfect For ...?
Email marketers - This is PERFECT for you guys!
If you have an email list (in any niche) - Send personalized images
Ecommerce Store Owner - Send personalized package shots
Business Opportunity Marketers - It's hyper competetive... this gives you the EDGE and attention you need to get signups!
Affiliate marketers - Get more conversions from your mailing list!
Coaches - Demonstrate personal attention
Freelancers - Get more clients, show them you are above the rest of the pack...
And anyone who wants more attention from your leads / customers...
Magnetic Pics =
Love & Reciprocity From Your Leads
If you want more sales, the way to get there is to WOW your leads.
And the easiest way to do that is to simply show them you're paying attention.
Let Magnetic Pics do all hard lifting for you WOWing your leads for you...
And especially if you have a tiny list, Magnetic Pics will allow you to get maximum attention from those leads.
TECH FEATURES
Add Personalized Dynamic Name & Text To Any Image
Use case: you want to welcome the newest email subscribers you have with an email that contains a personalized image of you holding a note welcoming them by name.
With Magnetic Pics that's EASY to do!
Here's how:
Simply upload any image, (like you holding a 3x5 card) and Magnetic Pics dynamically add the name of that subscriber when they open the email.
This is the core of Magnetic Pics.
Example: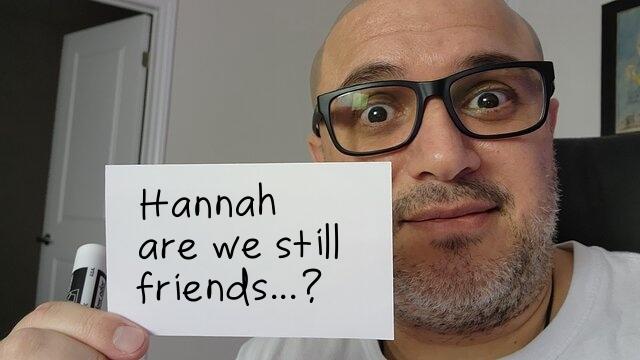 As long as you have that subscribers name in your auto responder, Magnetic can add the name to the image.
It works with ALL auto responders that can pass the "first name" token.
Customize The Font
Magnetic Pics offers multiple fonts, 2 differnt kinds of hand writing, a cursive font and a computer font
Customizing is as easy as just pointing and clicking on the font you want.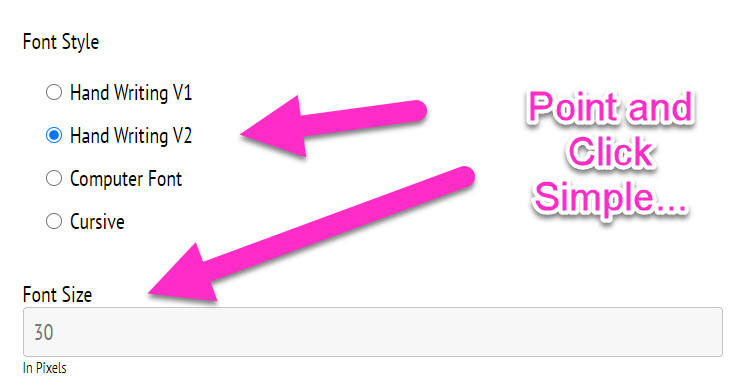 Fully Customizable The Text Anyway You Want
Font size, angle, color, position, everything is just a mouse-click away.
The whole idea is to make it look 100% real (as if you hand-wrote it yourself...)
And with these easy point-and-click customization options its EASY to do.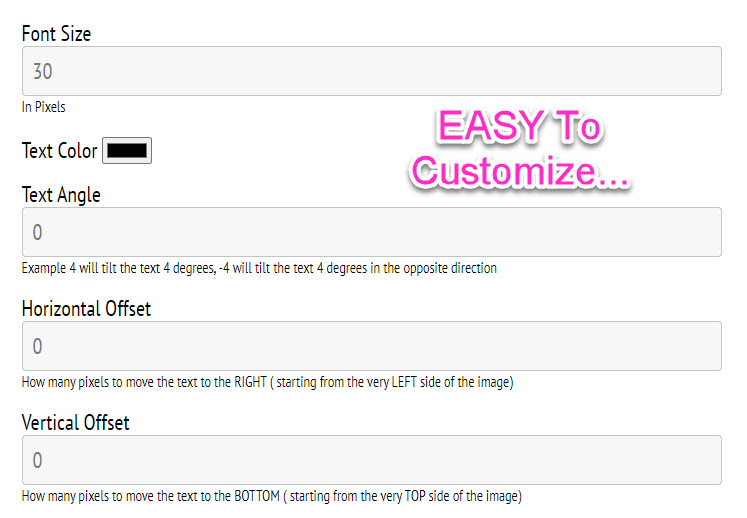 Clone Pictures With 1-Click
Have a picture you'd like to use again? no need to search for it and re-upload...
Simply use the 1-click clone feature and taaadaa... it's ready for you to customize and use instantly.

Easy To Use Dashboard
All of your picture (with previews) all in 1 easy to read dashboard.
This software is so easy a 5 year old can use it...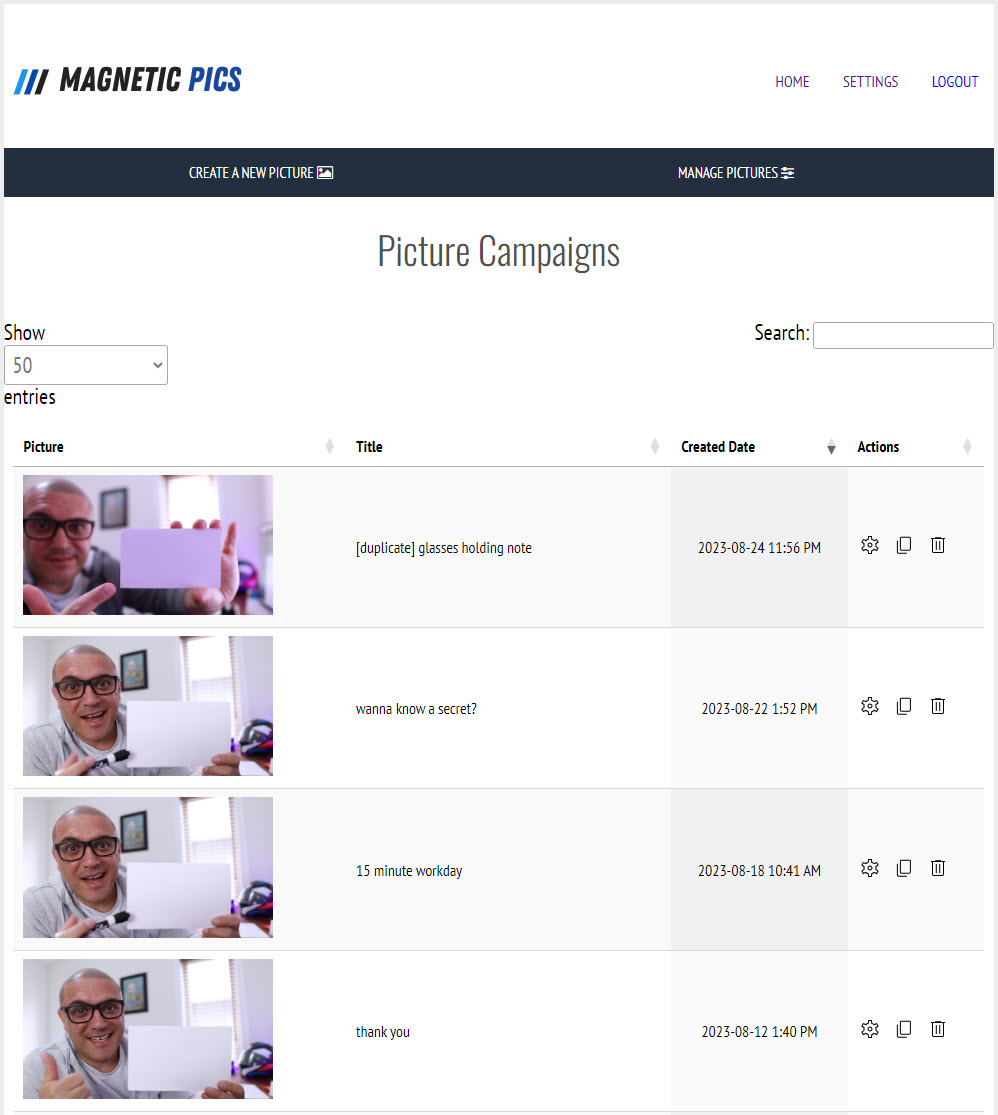 Start Here:
Pricing
Options:
BEGINNER

PLAN
Here's What You Get:
Upload And Customize Up To 3 Pictures
Up To 1,000 views of your pictures per month
Use in emails
Works With Your Existing Auto Responder / CRM
$27 / month
$15 / Month
I WANT THIS ONE
(50% off launch special)
You will be billed $15 for the first 30 days and $15 for each month there after.
(Get additional 20% OFF - 2 free months by paying annually...)
PROFESSIONAL

PLAN
Here's What You Get:
Upload And Customize Up To 10 Pictures
Up To 2,500 5,000 views of your pictures per month
Use in emails
BONUS: Use dynamic images on PAGES too
Works With Your Existing Auto Responder / CRM
$97 / month
$30 / Month
I WANT THIS ONE!
(70% off launch special)
You will be billed $30 for the first 30 days and $30 for each month there after.
(Get additional 20% OFF - 2 free months by paying annually...)
BUSINESS

PLAN
Here's What You Get:
Upload And Customize Up To 100 Pictures
Up To 25,000 50,000 views of your pictures per month
Use in emails
BONUS: Use dynamic images on PAGES too
Works With Your Existing Auto Responder / CRM
$297 / month
$100 / Month
I WANT THE BEST ONE!
(70% off launch special)
You will be billed $100 for the first 30 days and $100 for each month there after.
(Get additional 20% OFF - 2 free months by paying annually...)
Concerned if this will make a difference or even worth the monthly investment?
Don't be...
You're covered by a full 30 day, no questions asked money back guarantee.
Take it for a spin, your first picture can be all set and ready to go in less than 3 minutes from right now...
Get Results
And Confidently Decide If You Want To Keep It...
My goal is for you is for the software to boost your revenue so high that it pays for itself 100 times over...
In the first 30 day you'll whitness a huge attention shift from your leads and customers to your business by using these personalized pictures...
... and that attention can turn into many additional sales for your business.
You risk nothing, you either increase your revenue with all the increased attention, or you get your money back and you paid nothing...
It's totally risk free.
Either way, you can only win.
See you inside the members area in a minute!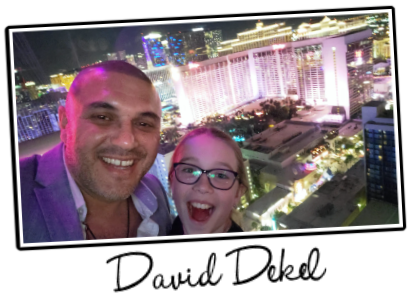 P.S
This pricing you see above is a "early adopter" special deal since I just released this software.
I have every intention of increasing the price later, but if you come in now you get the best possible deal ever...
And, once you get your account, the low price remains there forever (even when I increase the price later...)
Frequently Asked
Questions
QUESTION:

"Is Magnetic Pics EASY To Use...? I'm Not That Techincal..."

1000000000000% YES

First, you upload a picture of you with a blank note, or chalkboard or notepad...

Then you just add the text you want, position it perfectly where you want it.

And you're all set!

You just copy the image code into your auto responder and you never have to touch it again...

Here's how easy it is to do: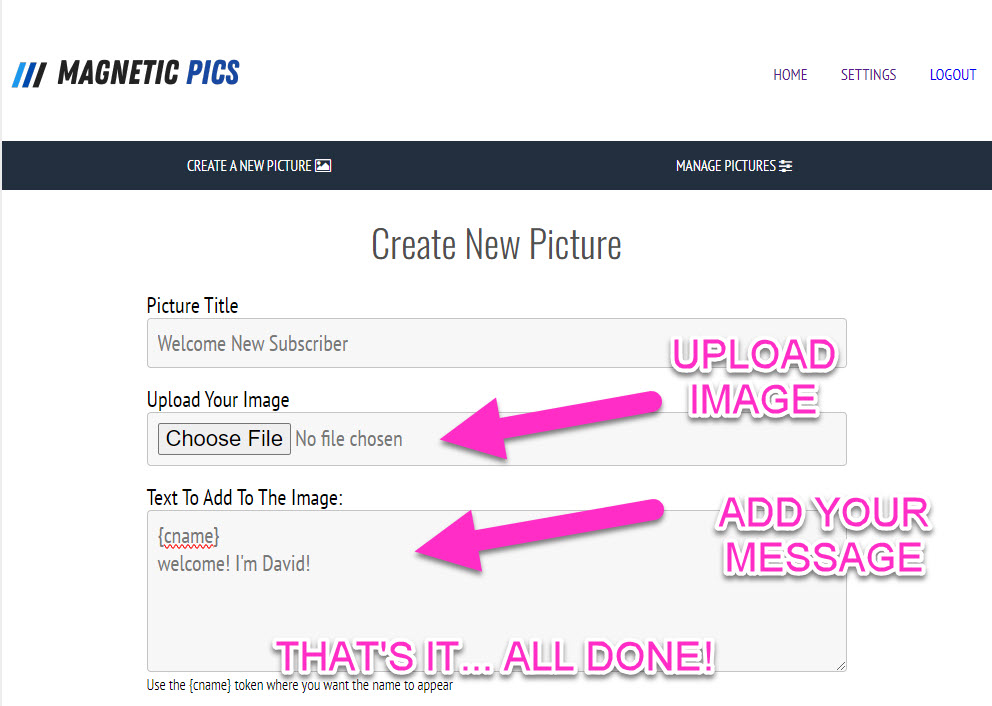 That picture will now show to every lead with THEIR name... PERFECT!
QUESTION:

"Is there a money back guarantee...?"

Yes...!

In the highly unlikely event you would want a refund, you're 100% covered.

There is a full 30 day "no questions asked" money back guarantee

So if for any reason or even no reason at all... its not for you, contact my Support Desk and you'll get an instant refund.



QUESTION:

"Does it work with ANY auto responder...?"

Yes!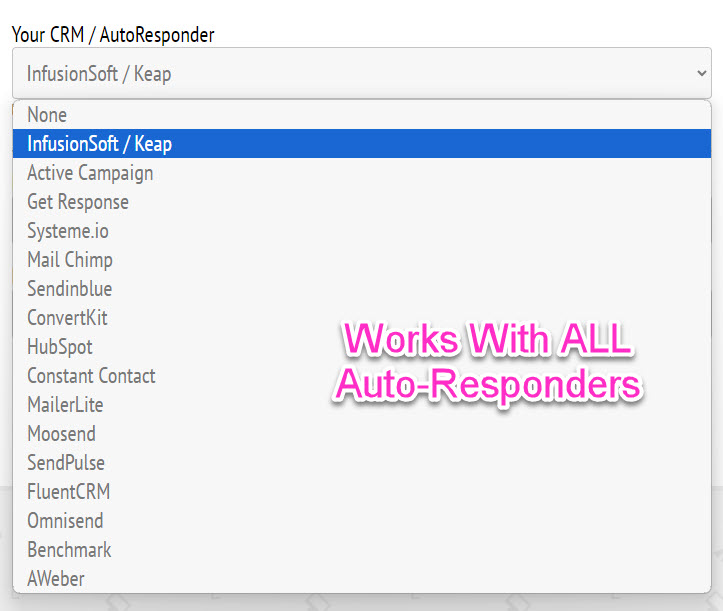 As long as you have the lead's name stored in your auto-responder / CRM you just need to pass the first name personalization token which pretty much every auto responder has.
Even if your auto responder is not listed above, you can still use it... (and if you let us know the name of it I can add it to the system...)
QUESTION:

"How Long Does It Take For The Image To Be Ready After I Customize It...?"

It's 100% INSTANT

As soon as you upload the image and add your text, it's instantly ready to use :)



QUESTION:

"What Languages Can I Add Text In...?"

Magnetic Pics can add any text as long as its in English only.



QUESTION:

"Can I Upgrade (or downgrade...) My Subscription To a Different Plan In The Future?"

Absolutely, you can change your subscription preferences at any time.

Each billing cycle runs monthly so any changes you make will be effective from your NEXT billing cycle.